'Time to insight' has become the Number One limiter for Marketers looking to improve performance. Here's how to move on. 
Sign up below for more Monthly Insights
10 Second Takeaway TL:DR:
Don't let legacy systems stop you, use what you currently have

You will have enough data

You can evolve to a more complete picture of the customer, giving you insights into their context

You can leverage current content assets and orchestration tools

You will see CX improvements in 6 months, without spending more budget
You can then scale while controlling costs
We are each on own journey
Okay, so not every company is a Deliveroo or an ASOS, we're not all in a digital native business. We don't all have a state-of-the-art website and we probably struggle a bit with content creation and how to work out what is worth spending time on and what we can pass on. With the plethora of opportunities and threats that an established business now faces, what can you start to do about it?
What innovations could you bring in that was going to allow you to accelerate revenue generation while also reducing your cost of doing so?
Here, we're going to look at how Artificial Intelligence (AI) could be your solution.
The emerging technology of AI is particularly useful in marketing. 3 areas that will make you more competitive is:
Customer experience
Being truly omnichannel – omnichannel customers spend more
Use data to make your propositions more relevant and convenient to the customer
Using AI in marketing is going to give you 3 key advantages:
Understand and gain key insights about the customer journey, lifecycle and lifetime value
Understand how to better spend your marketing budgets
How to create and deploy high impact content and improve customer experience
These 3 advantages are going to allow you to make big improvements in how you can continue to differentiate yourself in the market. We all know that brand consistency is incredibly important, it's how customers speak about you when you're not in the room, remember. But how are we going to have that customer marketing consistency?
These things combined is going to grow your revenue and reduce your costs. The key thing is to start so you can begin to use this transformative technology and gain the competitive advantage.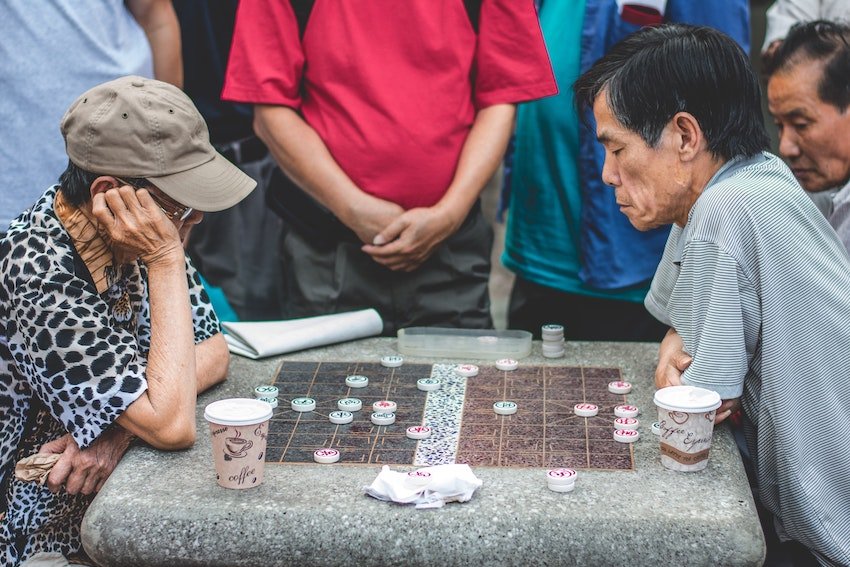 Where to start? 
Starting the journey is often the hardest, but should really be easiest. You can probably see a bunch of different use cases in front of you, which, when considered together, provide you with some kind of nirvanic feeling of 'if only'. Usually these are a combination of the removal of painful processes or the ambition to be able to do more, but restrictions on budget and managing resource prevents progress. 
We should looking to simply roadmap a few things that really matter to the customer that we can improve. It's about choosing the correct low hanging fruit that is going to help you, your team and your business see improvements and benefits quickly.
Word of warning: you're going to have to break some stuff too.
Using AI in your marketing is going to take some time to get the results that you will achieve.
This is because the more your data models are used, the better they will become. Typically, you will want to run a 3-6 month pilot to ensure you capture the correct learnings. Indeed, Forbes report that Sales and Marketing are the most prolific users of AI in the enterprise.
Productivity Gains
Most companies today are using AI to improve on work that they do today. This seems a sensible route because it's easier to test improvements rather than a whole new project. It's certainly interesting to benchmark new ways of doing things against what you were doing previously.That means we are looking for productivity gains.
Where can we automate the processes and let the machines do the work, with our oversight, where can we look for gains?
If you are already using some of the data that you are planning to use this can also mean that the data is more trusted and robust. Someone has cleaned it already or at least they know where the potholes are.
It may be that you are the CRM manager and your email campaigns are very manual. You want to make the emails more successful and you know that you want to promote different propositions to different customers at the right time, but also the right offers. You are also very careful about moving from weekly 'sends' to more a more personalised approach to timings. If a customer shopping habits are habitual, what's the most effective time to send the email? Or do we just get it out there?
You can still be under pressure to be productive. But a little bit of extra data strategy upfront will go a long way to making your improvements sustainable. 
Datasets required
All the information that you need to make that context right for the customer. What are those datasets? It might be ERP data or website orders (transactions), it might be email opens, clicks, social media engagement, you can also even include any direct mail you may have sent. Depending on your business you can also include CRM data, or call centre data. Sometimes the IT department will log all call numbers, but not actually use the data. As if.
What if you send an email, maybe to a customer that actually hasn't traded in a month, or even longer. That email triggers a call, that makes an order, that adds an upsell, or an own-brand order. That customer reactivation won't be seen, but it could be crucial information that can be used for reactivating others. The point being, using intelligence, you don't have to go looking for these patterns or these occurrences and they try to replicate with a new brief or programme. They can be automated to happen and optimised. But this can happen at scale.
A new offer, a new product that appeals to a particular cohort of customers, but that cohort may not preexist in your segmentation or targeting. This is where the AI can really help you grow revenue. AI allows you to always optimise for the context of the customer. Which is really smart. You will be able to grow the complexity as you go.
Naturally Iterative without the back and forth
The process is naturally iterative so although you need to commit to doing the programme, you will find that your resource doesn't become overly burdened.
Two of the most popular use cases for AI in marketing are recommending content in real time and adapting audience targeting based on behaviour and lookalike analysis.https://www.marketingaiinstitute.com/blog/2021-state-of-marketing-ai-report-launch
We've seen in the customer story above how this can happen with email for example. But this can happen across a number of channels. Obviously, your owned estate is easier to work with. So, the AI is able to offer you product recommendations and next best actions. The idea that we really need to understand is that this process is dynamic.
Let's take our example above. That customer has now reactivated. That transaction is an event that is fed straight back to the data lake. The AI will then produce a different recommendation for when that customer next interacts.
If that customer then arrives on the website, the website can start to surface personalised recommendations, not only based on that customer's purchase and browsing, but on others it has learned about. The learning is based on all those different touchpoints from the data.
Depending then on what the customer browses and puts into their basket, or searches for, the AI will offer up the next offer/promotion/associated product, or indeed the next piece of content.This can happen in real-time meaning that exactly when your platforms give you more information, your models can respond with the right service or sales action.
This is made all the more powerful by not just being applied in one application. The data is shared across the touchpoints, including if you have chatbots, CRM, field teams. And, depending on how you work, even for retargeting purposes potentially to walled gardens and social.
By beginning with a few connected use cases you can start to build a great business case because your results will start to speak for themselves.The interesting thing here for me is not that it's possible to join these things up, but that we are able to join things up while at the same time process the data received to create more intelligence.We often bemoan the fact that it's hard to understand what customers need at any point in the lifecycle, or having the right opportunities to engage and then upsell. I think those times are coming to an end. And it's not as expensive as you would think.Piece here about how to build your initial business case:http://palmai.io/insights/your-artificial-intelligence-business-case/If you are running a points loyalty scheme, then systematically this can be incorporated into your process.
It may be that you aren't consistently explicit with the loyalty currency, but of course it is easy to leverage for those that are engaged and transacting the points. For those that aren't, AI can help to tease out that extra activity or that content that help to trigger a customer on a journey.
Typically, we know we have a tail in loyalty because for those customers we don't fulfil the right need.However, this process and the insights we can find allow us to look at this tail in a different way.
How can we engage those customers and how do we calculate a wallet for them, that we can then look to grab share. In different sectors, in different geographies, this will be manifest itself in different ways. The first thing to look for is a retention problem.
Are these customers coming to you and then dropping off because of a bad experience, needs not being fulfilled, or are they just not really in the market. This analysis comes from both sides of the loyalty curve.
We answer two questions, why the new customers that come onboard accelerate and why others don't and also what makes a customer leave or not.These insights need to be dynamic. What is causing this to happen one month may change the next. Therefore the data strategy needs to be in place to be able to manage and use the data available to surface the insights. Once you start the maintenance of this reasonably light touch, but the insights are deep.
When others in the business start to hear your results, you are then able to access other datasets that can help you. Before you know it, you have a much border view not only of the customer touchpoints, but also of the customer context. That's what come's next.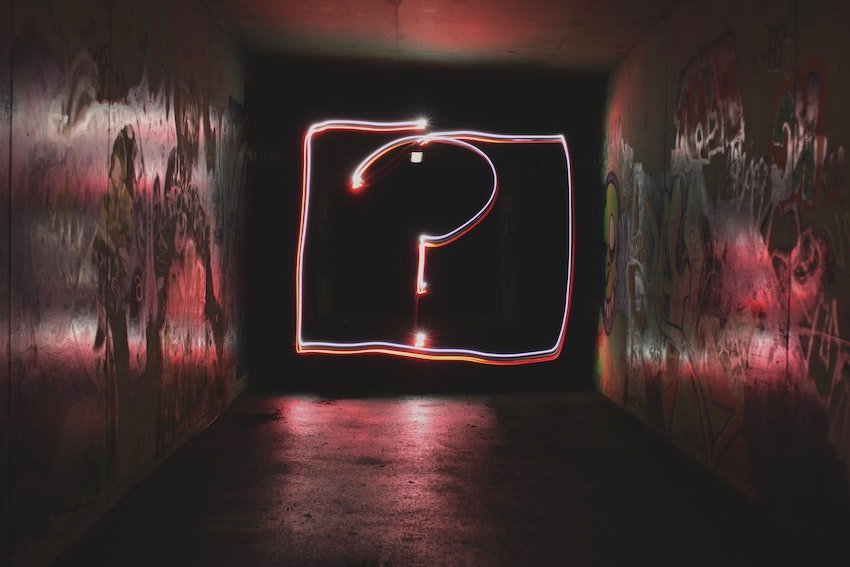 What to Evolve
The benefits are that your processes become less manual, more automated and as you gain success you will gather more and more insights which will help refine your models. The AI will also help you to achieve more by getting better as it learns from the results.
It's often difficult to get into specifics in a blog post, but let's say you have been able to link up a few data sources, you have your Intelligence engine (that's us by the way :)), plus you have the orchestration layer, how does the intelligence get used and into the hands/clicks/eyeballs of the customer?
Personalisation has been long been touted as a golden egg. For years, for many marketers this meant putting a customer name in the Subject line (this still works by the way). But that's not really personalisation and it's difficult to do sometimes, especially if you are working in b2b and selling supplies to Four Seasons Total Landscaping. https://www.fstl1992.com/
It's a bit of a mouthful. And Breaking news: this is not particularly customer centric. 
Personalisation is much more about the right message, right time, right channel. Therefore, context isn't about implementing just a Next Best Offer data model, or just a Recommender Tool. These things can be useful and are better than not having something, but if you are a big enough business (£10m and up) this isn't going to be enough for you. Especially if you only have it plugged into your ecommerce site and not using your other transactional data.
You have to take the customer as a whole. Take an example, if Customer A is buying a car online (like we will all do if Cazoo www.Cazoo.co.uk have their way with us). I'm a youthful, no kids kinda guy. I'm into rims, wheels, and acceleration. I'm looking for a 'hot' hatch and I'm clicking on various customisations or filters that help with this. I'm not looking for boot storage, fold down seats or space in the back really. This is me as a customer. That digital exhaust is pretty easy to collect and when I make that enquiry to the call centre/dealership, can I expect to not have to go through that process again? What if that sales person knows what I'm looking for and can prime their interaction with me to explain what the exclusive, latest adaption may be and why today is an extraordinarily good day to sign up.
Of course, you say, these are the skills of the old sales guys, the skills of the pub landlord, the skills of the neighbourhood green grocer. Skills that we know keep loyal customers and create word of mouth.
These are the skills we can relearn or if we already know them, we can now implement, because we have the data. Just by putting together a few datasets (they may be big datasets) and having a robust strategy for how you are going to maintain and govern your data, you will be able to start to use that data at the right touchpoint.
It can be a relatively small step to start a Share of Wallet programme, where this context is used to empower customers to self-serve to grow their transactions with you. You can leverage the content that you currently have, through your current orchestration engines (this is an assumption on my part), in order to dynamically
There is then the humanisation of the data usage.
Our 1950s greengrocer would be able, probably without hesitation, serve the customer with the knowledge of habit. Through many conversations across the counter, an understanding would build as to how each customer likes to be served. You are now able to do the same. Too often the 'platform' or the type of content can be blamed for not being able to make this happen. This is no longer the case. By implementing a more modern architecture we are able to focus on the data flows of the customer. This means that we are able to humanise the experience. It's about customer actions and events. And this is why AI is going to be able to provide the humanisation of digital that many have talked about for so long.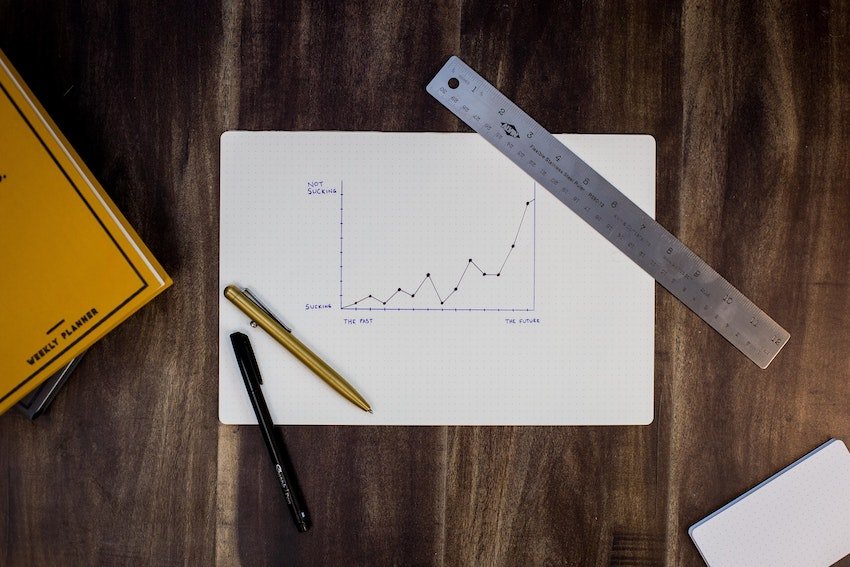 Content Creation
Content creation is costly and often inexact. There are long term strategies and there are short term likes. Competitions and influencers (macro and micro) seem to be the order of the day and these can provide a brand with a great deal of success.  Proliferation also doesn't necessarily bring success. So you can set your engine up and struggle to really get the dividends you feel it deserves. 
If this is something you are looking at you are not alone.  The Top 5 uses of AI in Marketing are: 
Recommend highly targeted content to users in real time
Adapt audience targeting based on behaviour and lookalike analysis
Measure return on investment, by channel, campaign and overall
Discover insights into top-performing content and campaigns
Create data-driven content
This is what we mean by Customer Context.  If we take the first ambition, being able to recommend in real time is quite something as it is, but this is achievable today.  We already have the ability to do this based on predictive modelling. What we are able to put into this predictive model is what counts however. If we. just use that one journey you will never transform and to be honest you don't need AI. Once the Customer Context is built, we can plug that into your touchpoints, let's say web, email and chat. 
The Context will be able to intelligently offer content as the user/customer interacts with your assets. it can prioritise what is offered up and what happens next.
You do need to have a repertoire of content, we are then able to use that content.  It may be that you're slightly limited in content that can be used. This is where the Creation tools can come into play. By breaking down the elements of your content, knowing your brand guidelines, the AI can start to build content for you and give it a scoring for success. 
Is that a concept too far? Are we saying that we can improve the elements of our content, improve the composition and score the success of the content before we use it? Yes. Can we then serve that content and in real time change or alter the content to serve the customer better? Yes. 
Automated content creation for every customer at scale is here. 
Deal With Legacy
You don't need much to be able to start the journey. The evolution is possible by being able to deal with your legacy issues. By using a solution like our Utopia product http://palmai.io/products/ we will enable you to use your disparate data sources. Those are the biggest issues. Doing integrations into your Orchestration layer is reasonably simple. The key point is being able to process your data to begin with and create the intelligence. 
With only a dozen or so interactions per customer required to make a prediction, we can scale across your base. 
You may ask if AI based content creation is up to your usual quality of output. Of course, you will always have sign off, but different combinations of content can be used intelligently and scaled. This means that for acquisition and interest piquing in the digital jungle you are going to have a massive advantage. 
The new Customer Content Utopia is Contextual
Artificial Intelligence can already give you the tools to transform and exponentially improve marketing performance. The technology exists. We have created a platform that allows you to deliver results within a short time frame. AI that can help you understand what content works with each customer, that will help you deliver improved performance and will allow you to do more with less budget.
This is truly a transformative technology.