We offer bespoke services to help you on your AI journey
Contact us today to discuss how you can use our bespoke Artificial Intelligence (AI) services.
AI can be complicated and can take some time to be successful. We offer experienced professionals to help make it work for you...
You want to be able to make the right decisions about how best to use AI. We offer services to help you on your AI journey and provide support to your teams where necessary. Like our products, our service mantra is that AI should be simple for you to see the benefit, easy to use, be focused on your customers and deliver on outcomes. 
You need a robust data strategy in order to gain the performance outputs that you'd like. We will work with you to create and help execute an enterprise grade data strategy. We will help you identify where your data is coming from, how customer data is collected, governed, processed and used and what third parties are being used and why. We will then help you evaluate the quality of the data being collected and can advise you on any improvements if necessary.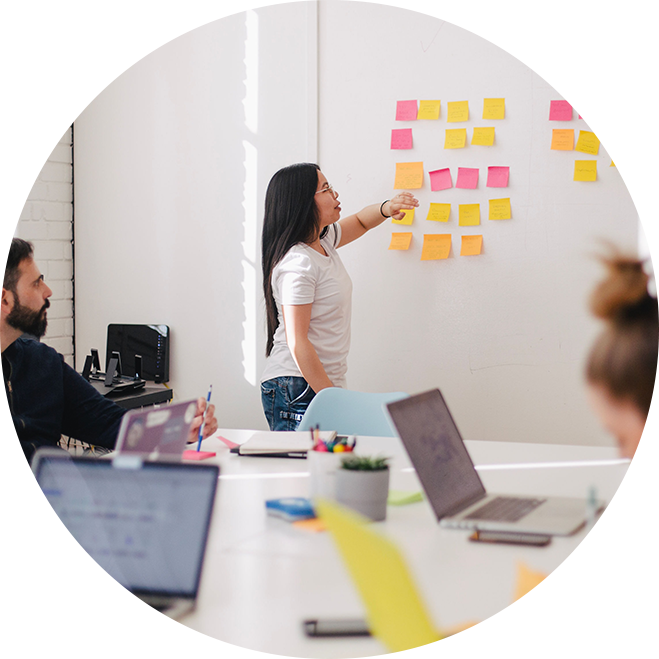 The plethora of digital products available make it more and more confusing when you have the added complexity of legacy systems. We help to improve performance while mitigating risk. No matter the size of your business, or size of your ambition, we're here to help. 
We are founded on the principle of making AI easy to work with for our clients. We are only successful if you are successful. Training and support is therefore a keystone and we will work with you to provide structured and ongoing adhoc support. We have a team of Customer Success managers who will always be on hand for you.